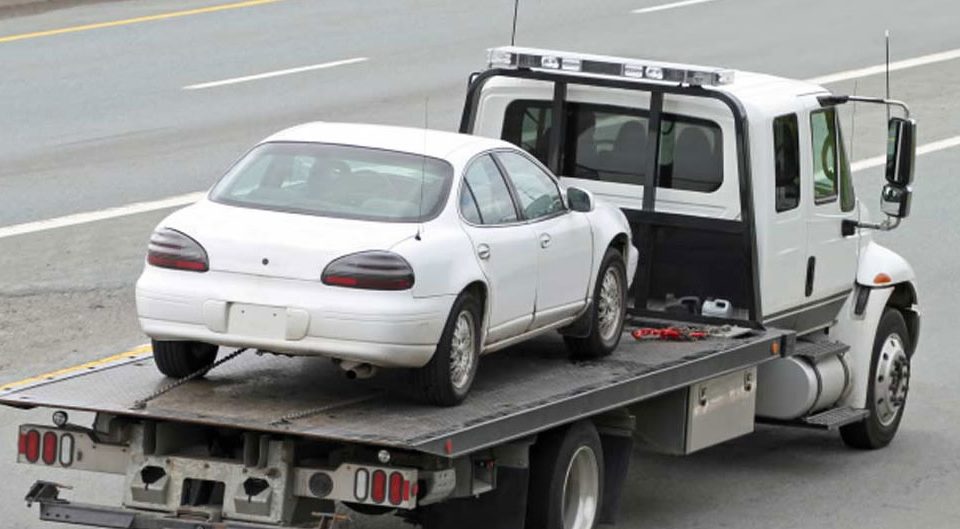 Sell Your Junk Car For Cash
It is possible that your car has reached the end of its useful life and is no longer roadworthy, and you will want to sell it for scrap. Even when it's in your driveway, in your yard, or your garage, a trash car takes up valuable space.
But the good news is that you can turn all your irritation into cash by selling your old car for scrap metal.
A+ Junk N Tow is the best junk car buyer in Chicago, and we have been purchasing junk cars for more than a decade. We buy trash cars and vehicles in any condition, and we pay cash for them. We make selling your junk car as easy as possible from start to finish.
We'll help you through the full process of getting cash for your junk car, so you'll be well-informed before you sign the offer. Once your vehicle has been towed away for free, you can rest assured that A+ Junk 'N Tow will keep you informed at every step of the journey.
We take great satisfaction in our reputation as honest, loyal, and trustworthy people who keep their word. To get cash for your trash car, don't wait any longer!
Get a free quote, If you want to junk your car today! (708) 968-2505
Check out our Frequently Asked Questions to answer any questions you have about A+ Junk N Tow. You can also read our customers' reviews to determine what they think about us.
How To Junk My Car For Cash?
When you have a junk vehicle parked at home, the first thing that comes to mind is, "how to junk my car for cash near me?" There are numerous things that can go wrong with your car and cause it to be a total loss. Some faults are fixable, but the expense of doing so would be prohibitively expensive. If you want to sell your junk car, you must first understand how to dispose of it in the most efficient manner possible.
However, before you proceed with selling your junk automobile for cash, there are a few things you should be aware of. This is due to the fact that selling your junk car for cash may be quite profitable if done correctly. Here are a few pointers to assist you to get rid of that old clunker:
Sell The Parts Or The Whole Scrap Car
It doesn't matter how bad a car is; almost always, some parts can be sold separately. Someone may be looking for a particular thing in your car, but they can't afford to buy it from you at the price you're charging right now. To figure out if dismantling the car before scrapping it will make you a lot of money, you need to research and look at all the options. It may be a lot of work at first, but the rewards could be huge.
Second, you could try to sell the car as a whole scrap car for your own money at your own expense. Trying to sell your car for extra money might help you make some money. You won't know for sure until you compare cash offers from wreckers, so you should do that first.
Find The Best Deal On A Car
Do your research and look around for the best deal when you're ready to get rid of your vehicle. Before moving on to the next step, think about going to a normally used auto dealer to see if this is a good option. We want you to remember that the condition of your car affects how much money you get from a dealer, how many cars they have, and how much they want yours. Get prices from more than one company when you can because costs could be very different.
When you sell your junk car to a junk car buyer, you should look around for the best price, like you would with a dealer. It would help if you ensured that the dealer you're working with is trustworthy, respectable, and allowed to do business with you. You also need to get the most money possible from the deal.
Unfortunately, some people will try to take advantage of someone who wants to dump an automobile on their land. To sell your car, in some cases, you may have to pay a fee to have it towed away. The best way to avoid getting cheated out of your vehicle is to look at references and reviews from people who have used the same service before you.
Here's an additional tip just for you.
When you decide to junk your car, there are a few things you need to do to prepare. Here are a few things you should get ready for:
Let's start by cleaning out the vehicle.
An excellent moment to be honest with yourself about the vehicle.
Notify a mechanic of any problems with your vehicle.
Eliminate any valuable elements.
Getting the documentation ready before you sell your car is smart.
You'll also need to cancel the insurance and remove the license plates.
But wait until it is ready to be towed before doing this. Driving an uninsured vehicle is usually illegal, even on private land. You must also register and maintain the vehicle's tags to avoid fines. Even if you plan to dispose of it in a few days, breaking the law is illegal.
Many people in Chicago will buy your junk car, but if you're smart and do some research, you can make more money than most people. To get the most money possible, you should scrap a car correctly. It will also make sure that the vehicle has as little impact on our environment as possible.
Determine The Value Of My Junk Car
Is this the first time trying to sell your trash car? In Chicago, you can make money by selling your vehicle. If you want to find out how much money you can make, use the online calculator. It doesn't take long to get a quote. You may get one in as little as five minutes. Quick, easy, and free. The junk car removal firm will pay you for your vehicle.
You can get a quote for your vehicle in one of these methods. If you have the title, you may sell your car even faster and with less risk if you have the title. A trash automobile can be sold in a variety of ways. Do you know what you're going to do with an old vehicle? Many folks are unsure what to do with their vehicles. When someone thinks something isn't worth fixing, they don't want to spend money on it. So they don't fix it. To get rid of that scrap car, contact a local company that buys cars for cash.
It's good that you can make money from your trash. This may have helped you understand things that you didn't get before. To sell your junk car or decide whether "Should I junk my car today?" there are a lot of places to look. Getting more information can be done by asking friends how they get rid of their scrap cars or reading our blog posts.
Many people who use these services end up with a lot of extra money because they research and think about what they're doing. This money can be used to buy things that make you happy, like a new car or a vacation.
Easiest Way To Sell Your Junk Car
Selling your old car for cash is simple and surprisingly easy, but it takes a lot of time. It has been proven time and time again that our process works. A+ Junk N Tow offers a risk-free approach that gives you the best return on your money.
Take the following steps to sell your junk car:
Call Us Or Get A Free Quote Online
There are a few things we need to know about you when you call us so that we can figure out how much your car or truck is worth. We'll give you a price over the phone, too. Then, if you want, you can fill out our online form and get an email with a price quote as soon as possible.
Fix An Appointment For Pick Up
After you've accepted our offer, we'll set up a convenient time for our junk car removal experts to inspect your home and ensure everything is in order. And then, we will set up a time that works for us to pick up the vehicle. People who work for us as tow truck drivers are always pleasant and professional when they come to take the vehicle away from you. You don't have to worry about them causing any damage to your home or business.
Get Paid!
As soon as the tow truck driver shows up, he will check the vehicle to ensure it is as described in the first phone call or email. He will pay you cash right away and take the car away for free.
As a last thought, remember that every dollar matters. To sell your junk car for cash, you don't have to call a stranger, who you may or may not be comfortable with, to come and take the vehicle away from you. A+ Junk N Tow does this for you. Getting the best deal available from us will make all the difference in the world because we will ensure that you get the most out of every penny you spend.
Time and money can go hand-in-hand. Instead of paying for towing fees, car removal fees, or vehicle storage costs, you could get your money back in 24 hours if you were willing to give up your vehicle. If you choose to work with A + Junk N Tow Inc., we're sure that your experience will be easy, professional, and cash-friendly. Simply phone us and ask, "Do you buy my junk car near me?" and Your old automobile may be on its way to a new home in no time. Contact us today! 708-968-2505
Other Articles We've Chosen For You: