Profitable Way To Get Rid Of Junk Car (A+ Junk N Tow, Chicago, IL)
Profitable Junk Car Removal In Chicago, IL
Are you looking for a profitable way to get rid of junk cars? Are you tired of giving your old auto away for nothing or taking a big loss? If so, you can eliminate these problems by getting in touch with A+ Junk N Tow, Chicago, IL. We buy cash for junk cars and evaluate your vehicle at a very fair price. Don't wait any longer to get rid of your old vehicle. Contact us at (708) 968-2505 or fill out this form for a FREE QUOTE. We will show you how easy it is to get rid of junk cars.
Why Getting Rid Of Your Junk Car Can Be Profitable?
Old Vehicles are a pain to deal with. They're a waste of space, they're an eyesore, and they're just generally a nuisance. But getting rid of them can be profitable!
If you've got old vehicles sitting around your property, you might think there's no way to get rid of them without paying money—but you'd be wrong! You can sell your old vehicle for cash or even trade it for something new.
And if you don't want to go through the hassle of selling it yourself? Companies like A+ Junk N Tow will get rid of your old auto for you in exchange for cash.
Old autos are a problem when they're around your property and make your life difficult. Getting rid of them can be profitable! And if you don't want to do it yourself, some companies will take care of it for you.
Now that you know all this, what are you waiting for? Get rid of Junk Cars Near Me and reap the rewards!
Things To Do To Get Started To Get Rid Of Junk Car
The process is simple:
Call A+ Junk N Tow in (Chicago, IL) to request a quote for the tow truck services you need.

The old vehicle removal specialists will give you a quote that includes all the costs they expect to incur. They will also estimate how much money they can make by selling your auto parts as scrap metal and recycling the other parts.

Once you accept their quote, they will schedule a time for them to come

Pick Up Junk Cars For Cash Near Me

, typically within 24 hours of receiving your call.

They will tow away, and you will be paid cash for the old auto on the spot!
It really is that simple! A+ Junk N Tow is a licensed and insured business, so you can be sure that they will professionally handle everything. They will also give you the best possible price for your old auto.
So, if you have an old auto that you need to get rid of, don't hesitate to give us a call today in (Chicago, IL)! You'll be glad you did!
Benefits Of Hiring A+ Junk N Tow For Getting Rid Of Your Junk Car
If you're looking for a way to get rid of your old auto, A+ Junk N Tow is the perfect solution. We can help you get the most value out of your vehicle and do it in a way that's convenient for you.
We're a full-service old vehicle removal company serving Chicago for over 20 years. We will remove your old scrap auto for you. We'll do it in a way that is safe and will not hurt anyone.
Here are some of our top benefits:
Our team is insured and licensed by the state of Illinois, which means you don't have to worry about paying us. We'll make sure everything is okay before our truck takes your vehicle away.

We make sure that used autos are recycled. We keep autos from filling up landfills and also stop used vehicle metal from going to people who can use it for dangerous things.

We offer free estimates on all services! We will help you get a good deal if you sell us your auto. We have already helped other people get good deals when they sell their vehicles to us.
If you're interested in learning more about our company or if you have any questions, please don't hesitate to contact us. We're always happy to help!
A+ Junk N Tow accepts 4 Types Of Scrap Metal.
Scrap metal is a great way to get rid of junk car, but it can be confusing to know what's acceptable. Here are the types of scrap metal that A+ Junk N Tow in Chicago accepts: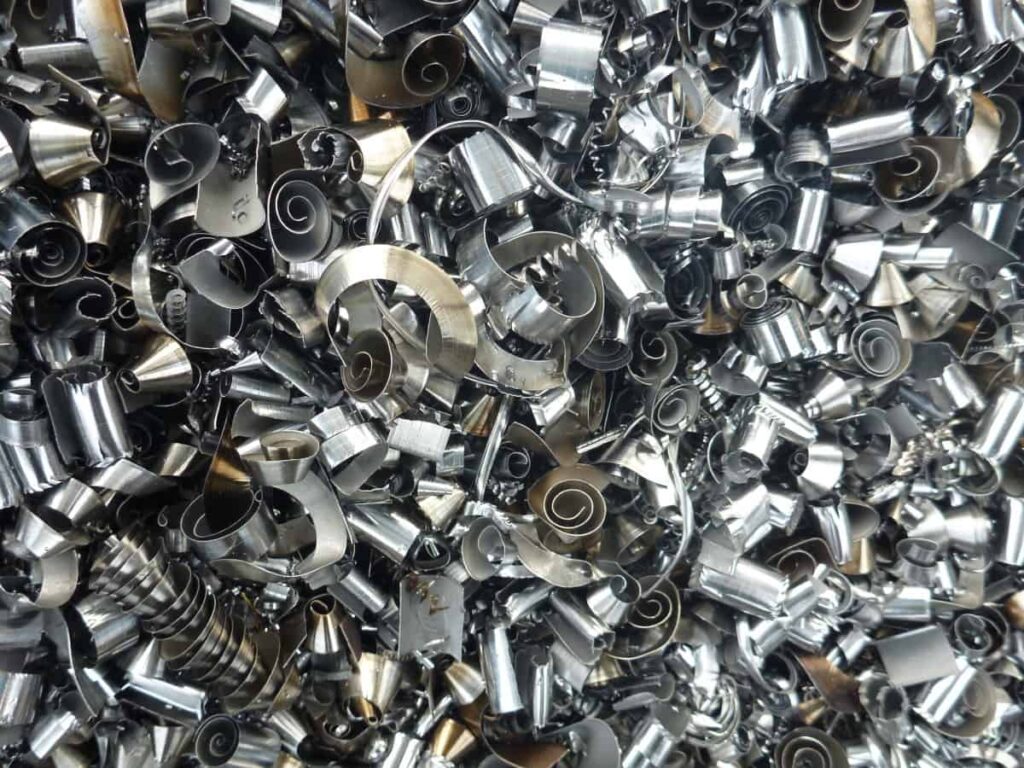 Aluminum is one of the most common metals used in autos. You can find it in bumpers, hoods, frames, and more.
Copper is another common type of metal that you can find in vehicles. It's commonly found in wires, batteries, brake pads, and more.
Brass is a combination of copper and zinc that can also be found in vehicles. You may find it on tail lights, switches, or other electrical components.
Stainless steel is an alloy of iron and chromium, making it resistant to corrosion and rusting. It's often used for vehicles' fenders, spoilers, and other exterior body parts.
These are some of the most common types of scrap metal you'll find in scrap auto. A+ Junk N Tow in Chicago accepts all these metals and more, so you can rest assured that they will recycle your vehicle.
If you're not sure what type of metal your vehicle has, don't worry – our team of experts can help you identify it. We're always happy to answer any questions you have about recycling your old vehicle.
How Long Will It Take For Them To Pick Up The Car?
It's easy to get rid of an old auto. All you need to do is call A+ Junk N Tow (Chicago, IL), and they'll come to pick up your car. They'll also tow it away for free!
What happens after that depends on how much time you have before the tow truck arrives. Suppose you have time to auto and risk damaging it further. If you don't have time for this, just leave the keys out of sight, so the driver doesn't have to break in. That way, when he comes back with his truck and hooks up, he can just hook up your car without having to worry about breaking in.
If you have Cash For Junk Cars No Title Near Me that you want to get rid of, give us a call, and we will tow it away from your property.
Tips For Getting The Most Money For Your Junk Car
Selling an old auto can be a challenge. You want to get rid of the car, but you don't want to end up with less than you deserve. Here are some tips for getting the most money for your old vehicle:
Be realistic about the condition of your vehicle. If it's been sitting in a yard for years and looks like it's barely held together, then don't expect to get much for it.

Be honest about what's wrong with the car and its history—if there are problems with the engine or transmission, mention them!

Remember to take pictures of your car before you sell it. It will help when the time comes to transfer the title into the new owner's name.

Research the value of your car online and compare prices from different scrap yards before settling on a final price.

Be prepared to haggle—scrap auto is usually sold for less than their Kelley Blue Book value, so don't be afraid to negotiate!
Selling a scrap auto doesn't have to be a stressful experience. With a little bit of research and preparation, you can get the most money for it and finally get rid of junk car for good! Look further than us if you're looking for Cash For Junk Cars Without Title Near Me!
Why Choose Us To Get Rid Of Junk Cars?
A+ Junk N Tow is Chicago's best choice for old auto removal. We're a business that operates in the Chicago area.
Our mission is to provide a fast, easy, and affordable way to get rid of your old car or truck. We'll remove any vehicle, no matter how big or small—even if it has been in an accident or has been damaged by flooding. We'll tow it away at no cost to you!
We also offer free estimates on all our services so you can choose which option will work best for your budget.
If you have a car that's not in good condition, it might be time to take it to the junkyard. But, as you're aware, this isn't exactly a lucrative way to sell your car. In fact, it's not even worth the hassle if you've got a good-condition car and can sell it yourself. However, there is another way—and that's getting in touch with A+ Junk N Tow. They're based in Chicago, IL, and will tow away your car for free if you want them to scrap it for you. Contact us now at (708) 968-2505 or visit our website for more info.
A+ Junk N Tow Offers Services As Follows:
Other Articles We've Hand Picked For You:
Frequently Asked Questions