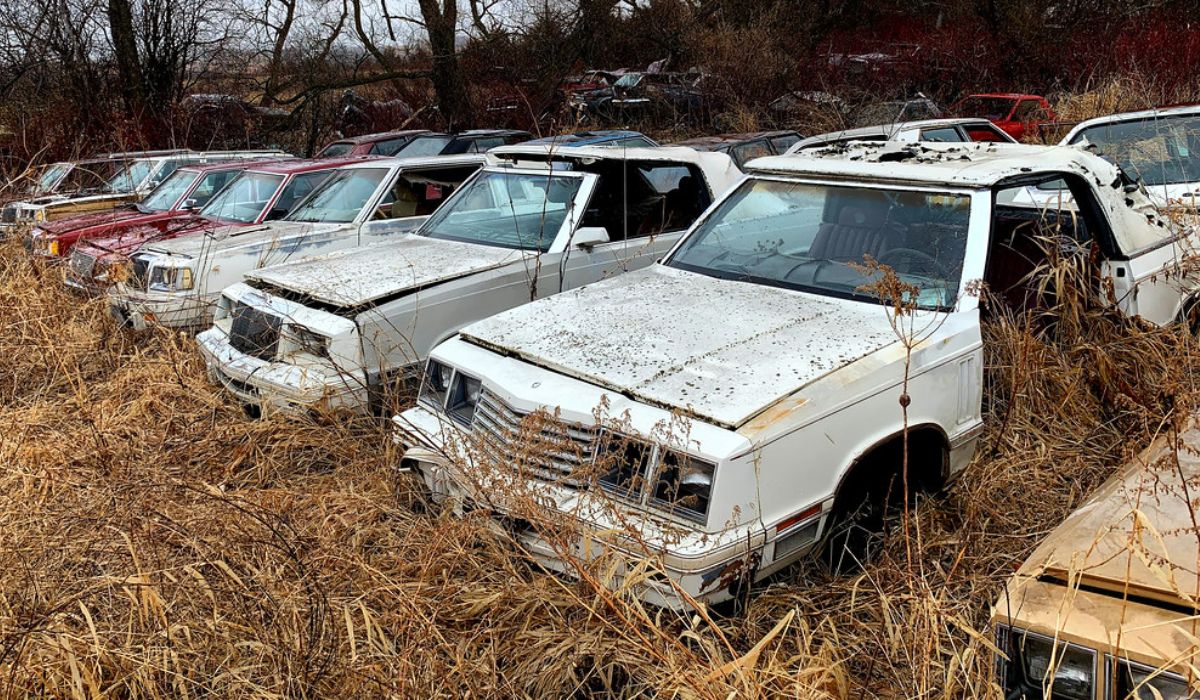 Ditch Your Dented Ride: Sell Your Junk Car For Quick Cash!
Turn Your Old Car Into Cash - Sell Your Junk Car Now!
Your old cars are taking up space on your property and getting in the way of your new car. Use the most reliable junk car removal service in the Chicago area to get rid of them today. A+ Junk N Tow is a company that will buy your junk vehicle for cash. Getting rid of a junk car can be tricky, but we make it easier by coming to pick it up and tow it away for free. Call us at (708) 968-2505 and get an online free quote!
We offer competitive prices and will match any written quote from a competitor. You will be glad you did. Check out our frequently asked questions page for more details. You can also see our client testimonials to learn more about our services.
Things To Consider Before You Sell Your Junk Car For Quick Cash
Selling your old clunker for cash is a great way to get rid of a vehicle you don't need anymore. Many people who want to buy junk cars will give you a fair price for it. It lets you make extra money that you can use to buy a new vehicle or spend on something else. Before you sell a junk car for quick cash, there are a few things you should think about. This article will talk about some of them.
It might seem like you can't get cash for an old car, but if you try, you can! One way to do this is to look at everything in the car and figure out what is worth the money. You could sell some things out of your car. 
This could include things like tools or parts. It could also be personal items from your last road trip with your family. You will get more money if you sell these things before you sell your junk car. And someone else will be able to use and fix up your beloved vehicle. So do not be afraid to look inside the glove box! Find something that will pay you more money.
It can be hard to sell an automobile, especially if it is in bad shape. Even if your car is old, you must be organized and have all the paperwork ready to get the most money. So, the person buying it will know everything about it and save time. Before you ask anyone to buy your auto, you should also find out how much junk yards will pay for a vehicle like yours. This will help you figure out how much money you will need for the car.
Before selling your old vehicle, have all the essential papers together. This will make selling the auto easier and help you get what you want from the sale.
Selling your junk vehicle can be a great way to earn extra money and eliminate an unsightly vehicle. Knowing what you're doing is essential to getting the most out of the process. But selling junk cars for cash is much simpler than it may seem.
You must find a loyal person to pay for your old vehicle. The buyer will also pay nothing to get rid of the auto. They could give you a check or put the money in your bank account. This is an excellent way to make money and clean up your yard or driveway at the same time. Also, it is easy and quick.
4. Find Valuable Parts To Sell
Do you have an old, rusty car in your garage that you're not using? You can get some money for it! To start, check the engine and suspension system to see if any parts can still be used. Look for things like spark plugs, headlights, and taillights. Look for anything else that you can easily remove from the car.
You can sell extra things on websites like eBay or Craigslist. This is an excellent way to make some extra money and reduce waste at the same time. At first, it may not seem very easy, but with some work and research, you should find ways to make extra money!
5. Set Realistic Price Expectations
When selling your old car for cash, it is essential to set realistic price goals. This means you should do research to find out how much it is worth before you list it. You will only be led to believe you can sell it for what you can.
Even if your vehicle is not in good condition, you should not accept an unreasonable offer. Comparing offers from different buyers is okay to ensure you get the best deal. With a few simple steps, selling your vehicle can be a great way to make extra money.
6. Know Your Car's Details
Before you try to sell your old clunker, you should know everything there is to know about it. Knowing the details of your car can make it much easier to sell and give you a better idea of how much it is worth. It would help if you thought about its year, make, and model, as well as the miles it has been driven. The registration data and its condition are also important.
Knowing when you last had the oil changed or got other services done on the vehicle can help make it more valuable. Knowing these details will help you sell it more quickly and for more money.
Selling your old vehicle for cash is easy! To sell your car, you need to cancel your insurance. This way, you will not have to pay any late fees. You will not have problems with insurance if there is an accident while the car is being transported.
Cancelling is easy. Call the insurance company and tell them you don't need their services anymore. Some companies will give you part of your money back if you cancel at a particular time. This is called a "pro-rated refund policy." Cancelling your insurance will help ensure you get the most money for selling your junk auto for cash.
First, take off the plates. You might have to give them up to get a refund on your registration fee or to your local DMV. When you take off these plates, your vehicle is no longer yours and can not be found.
After you have done all this, the only thing left to do is find a buyer. One with cash readily available is willing to offer more money than scrap yards. With this plan in motion, selling an old vehicle for cash can become easier and less overwhelming.
You do not have to be stressed out about selling your old vehicle. It can be fun and make money if you do it correctly. If you look for "top dollar for my junk car," you can find people who will pay a fair price for your junk car.
Look online for places to sell your vehicle. Ask your friends for ideas. Even post about your auto in online forums or community sale sites. Once you find some people who want to buy your car, compare their offers until you find the one that is best for you. Get started today!
10. Get Paid To Remove Junk Cars
If you have an old vehicle that you want to get rid of, you can get paid for it! You can start by searching online for local junk auto buyers. Many of them will even come and pick up the car for free. You can get quotes from them in just a few minutes.
It would help if you got started with the year, make, model, and condition. You might also need some recent photos. Once you have that data, you can compare offers from different buyers and choose the best option!
Get quotes from different companies if you want to sell your car quickly. Make sure you do your research first to know how much it is worth. This way, you can ensure you get the most money for your car.
You can get cash from a buyer who buys junk vehicles for money. Make sure the buyer's terms are clear before you agree to sell the car. This way, there are no hidden costs or fees. With some research, you can make selling your old auto easy and get a good return on your investment!
Selling an old car takes work. You can't just leave it on the road and hope for the best—you'll get a ticket (or worse). And, even though most people think they can sell their cars themselves, that's usually different. You need to know how to market your vehicle and manage all the paperwork that comes with selling a car.
At A+ Junk N Tow, we can help you get cash for your vehicle. Our company has been proud to serve the Chicagoland area for many years. We pay top dollar for unwanted cars and will tow your vehicle away for free. We are committed to giving the best service possible to our customers. No matter what you need, we are here to help you!
If you need to get rid of a junk car, please call us at (708) 968-2505. We would be happy to give you a free quote for free. We are the best junk car buyers near me.
A+ Junk N Tow Offers Services As Follows:
Especially Selected Articles:
Frequently Asked Questions