Choosing Best Junk Car Buyer In Chicago
We are one of the best junk car buyers in Chicago IL. One of the best things happening to many people is getting cash for junk cars they have. Everyone has seen those damaged cars standing on the sidewalk, in front of houses or businesses. They look like they haven't moved for years, and many don't even have license plates anymore because they are too corrupted to be legible. Believe it or not, these cars can still be sold even though their condition is far from being pristine. 
Cars with no title are a pain in the neck for buyers. You may think, what can you do about your cars with no title? Can you still make money on it? "Can you Sell Junk Car No Title?" The answer is yes! That's what A+Junk N Tow is doing; We Buy Junk Cars in Chicago, Illinois, for instant cash. Our company has been established to help car owners get rid of old cars to have some extra money on hand. 
We make selling your junk car easy! We come to you, and We buy Junk Cars Chicago Same Day Service. We can pay for junk vehicles right then and there or take the vehicle off of your hands if it is not running; We'll tow it away at no additional cost! We show up, give you a cash offer and tow your car away within the same day. We don't need to conduct repairs or hidden costs. We can buy old cars in as-is condition! We make selling your old vehicle simple. A+ Junk N Tow provides a hassle-free experience. And, of course, we are an established company that has been in business.
We've got amazing reviews online, so it would be best to check them out if you are still not convinced. We have a high rating so that you can have peace of mind when selling your junk car! We buy old cars for cash, because we'll pay the most for them.
Check us out as we offer free towing and free estimation. Do not think twice to call us at this number (708) 968-2505. Our team is ready and happy to answer all your questions and inquiries in our company.
Selling a junk car can be a complicated process. Here, we will give you tips on selling a junk car with no title and also answer some of the most frequently asked questions that we get. We don't care if your old cars have been through a lot and back. We will give you cash for it! We will still buy Junk Cars Chicago without a title. We don't care if the car has missing parts; "We Buy Junk Cars Chicago" and pay top dollar for junk cars.
7 Tips on Choosing the Right Buyer
Choosing a buyer who will buy your old car can be difficult because it is not always easy to gauge a business's honesty and integrity. After all, you cannot trust most companies to do what they advertise. It is why you must consider several factors before choosing a buyer that will buy your junk car.
We are a reputable company that is reliable, knowledgeable, and experienced. We also try to keep our customers happy by offering you the best services possible. In A+ Junk N Tow, we are a certified company. We show that we are operating responsibly with our business by adhering to strict rules and regulations set by the state government. These are only some of the few things you need to consider in selling your old cars with us.
To know more about tips on choosing the right buyer. This article will discuss and share more things that you need to know. The buyer should have at least the majority of the following criteria stated below, and so are we:
1. Cash On The Spot
We can pay you cash immediately once you accept the offer. You will come across many buyers who offer cash payments for your junk cars. But please be mindful and always check for the company's reliability. Some of those companies are just using cash payment as their marketing strategy. But for us, paying you in cash instantly is not a scam. We are legit! We will pay you in cash right away.
2. Easy Application
Sellers are often confused by all of the paperwork they have to fill out when selling their vehicle. Luckily, our company A+ Junk N Tow provides sellers like you with an easy application. It will allow you to get money for junk cars without hassle. This step is easy as 1-2-3. Get a Quote, Accept Offer, Towing Your Car, and Get your Cash!
3. Reliable
The best way to find out about our company's reliability is by reading reviews or testimonials. It would be best to read our reviews to get more information about what is in the perception of sellers like you. You can also find out if we have the ability and expertise to buy your junk car for cash as you find out about our background and previous experiences. So, with this, you can get an idea of what other people have experienced in dealing with our business. We know that a seller like you wants value for your money, so dealing only with the reputable A+ Junk N Tow.
We also recommend reading through our blog entries. We've got all the answers you are looking for the best junk car buyer and seller.
4. Location Saves Time
Sell your car nearby because it saves money and time. It is easy and convenient for you, and you can get paid fast with cash, so this should be your primary way of selling a junk car. Suppose you are looking for Sell Junk Car No Title companies somewhere in Illinois, United States. In that case, We Buy Junk Cars in Chicago and most of IL, and we know that time is gold, and you don't want to waste it. We pay instant cash for junk cars in less time, saving you from waiting hours or days just to get paid for a junk car. We have the best team to instantly buy junk cars for cash; We are not obliged to wait for the next day to pay you after showing your vehicle. We can give our best offer in less than an hour.
5. Free Quote
We can provide you with a free quotation from our website. This way, you'll know if our quote/costing and terms and conditions are reasonable or not. You can always check if our pricing is fair to you. If you are not interested after getting the quote, it saves your money if transactions will not push through. But I highly doubt that you will turn our offers since we give fair pricing. Money is not our priority, but the concept that we can help is what we always aim for.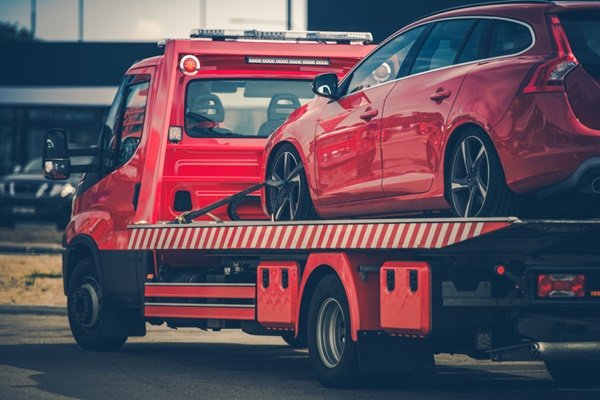 6. Towing Service
We have our tow truck or box truck to transport your old vehicle. We don't want to risk you transporting your car on yourselves. We always ensure the safety of your cars without treating them as junk. We don't want you getting hurt while moving your junk car that looks like it may fall apart since its parts are already rusted at a point in time. Getting your car towed or transported free of charge is a reasonable offer, including a free quote estimate. This offer from us is an amazing one, isn't it?
7. Additional Services
Aside from what was mentioned above, we also offer other services like A+ Junk N Tow can get your unsafe vehicles off the road with car removal services. You don't have to look for another company that offers car removal services. They provide almost a complete package as you want to sell your junk car.
Many things can explain why you will sell your junk car or get our services. But we will give you reasons. Go back to the top and check again for the tips mentioned. You will realize that we offer all those services, and we can do it. We are a reliable company, and we provide a free estimate and free tow. Plus, with easy application and vast areas of services in IL.
Look for a company ensuring that their work is not just about money-making but also about helping those in need. Because with us, we strive to help as many people as possible without losing our standards and professionalism.
If you are in the marketplace for a junk car buyer, we have the expertise and experience required. We will come out to meet you at your location in Chicago, IL, as soon as we receive your inquiry.
You'll never regret calling A + Junk N Towe because your junk vehicle is going to be turned into cash on your hands! Contact us today at (708) 968-2505!
A + Junk N Tow Services Are Follows:
Other Articles We Have For You: